A Measure of Curiosity first launched back in 2002, starting out with a different approach to female nudity. Our philosophy has remained largely unchanged ever since. AMOC is still all about the act of undressing: The girls start fully clothed and end up completely naked (no keeping underwear on!), with none of the steps in between being skipped. It's a lot of fun to see how they get naked.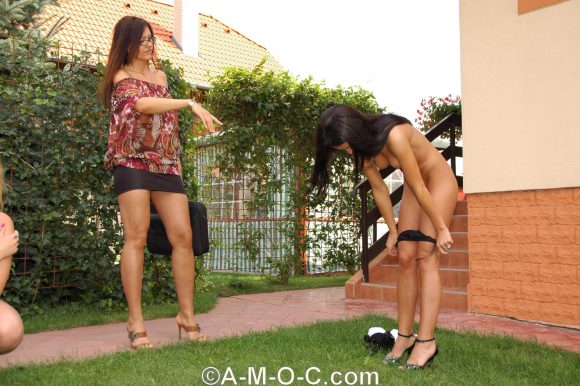 We originally opened with a collection of simple solo strips, something extremely rare in adult sites at the time. Obviously, times change and AMOC has developed accordingly. We added audition style photosets (where one girl undresses another) and then, sometime later, audience strips and ultimately photostories. AMOC's fully captioned photo stories are still a rarity in the adult web. However AMOC develops in future, we will always be about beautiful girls undressing from fully clothed to completely naked.

Less than a year after launching, we started a spin-off site, based on a subset of AMOC's topic area. StripGameCentral focused on just one way that women could lose their clothes but went on to be even more successful than AMOC. Almost two decades later both sites are still running!

Obviously, technology has changed over the years, and in order to keep up AMOC has undergone several revamps. The latest revamp (September 2021) has added many new features, drastically improved the site's appearance, added mobile device support and remastered much of our content. AMOC is now better than it has ever been before.

We continue to strive to improve our updates, respond to members and make AMOC the leader in its niche. We hope you enjoy the results and support us in our aims.